FILMS AND VIDEOS OF ARTISTS AT THE ITAÚ CULTURAL COLLECTION
Itaú Cultural – São Paulo, Brazil, 2016-2017
Curated by Roberto Moreira S. Cruz
Museu de Arte Contemporânea do Ceará - Ceará, Brazil - 2016
Itaú Cultural - São Paulo, Brazil - March 17th to May 22th 2016
Instituto Figueiredo Ferraz - Ribeirão Preto, Brazil - February 21st to April 29th 2017

Films and Videos of Artists in the Itaú Cultural Collection brings together works at the intersection of cinema and visual arts, including the pioneers of the genre - such as Nelson Leirner, Regina Silveira and Anna Bella Geiger - and more recent creators, such as Paulo Bruscky, Rafael França and Letícia Ramos.

The Itaú Cultural Collection is part of Itaú Unibanco's collection of works of art, which brings together approximately 13,000 paintings, prints, photographs, sculptures, installations and other items. Gathered for about 60 years, they outline national art and are part of the largest artistic collection of a private company in Latin America.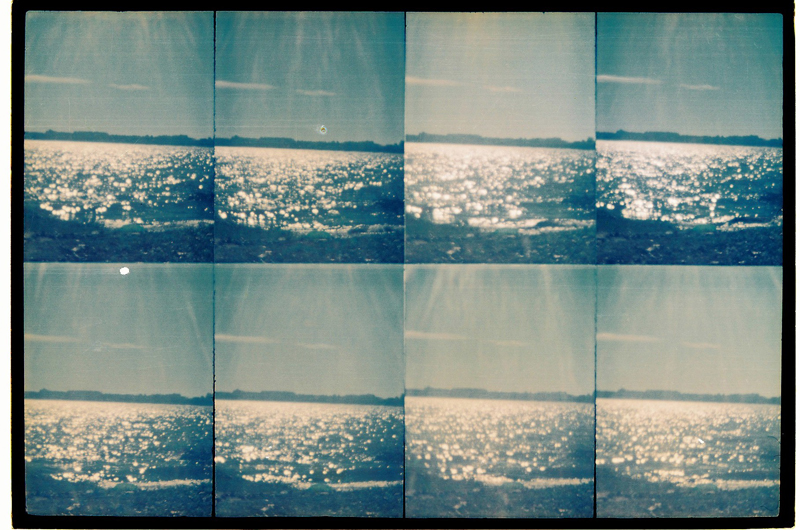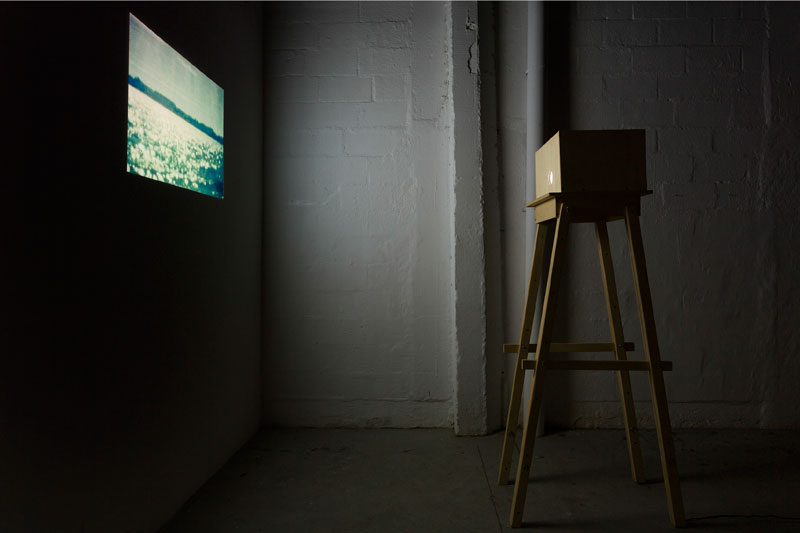 Why Video?

At your fingertips, you probably have a device capable of viewing and recording videos. With the same probability, you spend a good part of the day watching audiovisual content on sites like YouTube. The video today is a way to get information, to communicate, to have fun. It builds our memory and is a way of placing ourselves in the world.

This condition, these possibilities, you share with the artist. For this reason, the works shown in Films and Videos of Artists in the Itaú Cultural Collection are close to our experience.

We record, photograph, and also record because it is simple. In the 1970s, the ease of new technology encouraged artists to experiment - such are the cases of Regina Silveira and Anna Bella Geiger. Nowadays, creators like Cao Guimarães talk about free recording and how it creates opportunities for some works to emerge from chance.

In this sense, what may be interesting in the works exhibited is the way in which they extrapolate everyday contact with moving images - from the choice of what to film, through the way it is filmed, to the equipment used. Each way of using technology has a meaning.

The arrangement of the works in a room, on the other hand, is a break with a known format - in the cinema, we are immersed in darkness, glued to the chair, eyes fixed ahead. In an exhibition, we come and go; the visit has more than predetermined duration and suggested routes. There is also a lack of urgency for social media notifications. It is another relationship between body, space, and time.
What else is different between your previous experiences and the possible ones in the exhibition?

Art is an Exchange

"The work of art does not have an exact function, such as, for example, a toothpaste", comments visual artist Cao Guimarães in an interview with Itaú Cultural. "It doesn't have a direct objective function and you don't know what has changed." With the paste, he recalls, you can tell if your tooth is clean. But, with art, "you don't know if your brain has become cleaner or if your healing has become more open. Something has changed in you, but you don't know exactly what that is".
Something similar expresses Letícia Ramos, another artist who makes up the show. She says that an artistic work "will cause strangeness, it will cause various sensations, it will communicate with you, or it will not communicate with you or it will communicate with you two months later, a year later". It is, therefore, a doubtful experience, difficult to define and, in many ways, different for each person.

More than functions, it seems that works create relationships; is what is perceived in the words of Leandro Lima. According to him, it is not so much about having discipline, however, each contact has its possibilities: "We want you to be able to relate to the work in the first ten seconds. And that you have content for two minutes. If you have 20 minutes, you will still be able to have something more with this job ".

So, what matters is how you make your journey through the works. According to Thiago Rocha Pitta, "Nothing is free, everything is an exchange. You give something to receive".